continuous fiber - optical laser welding machine fiber transmission laser welding machine
CONTINUOUS FIBER-OPTICAL LASERWELDING MACHINE

AHL - FW1000

Structure: fiber optical power supply + mainchiller + mail table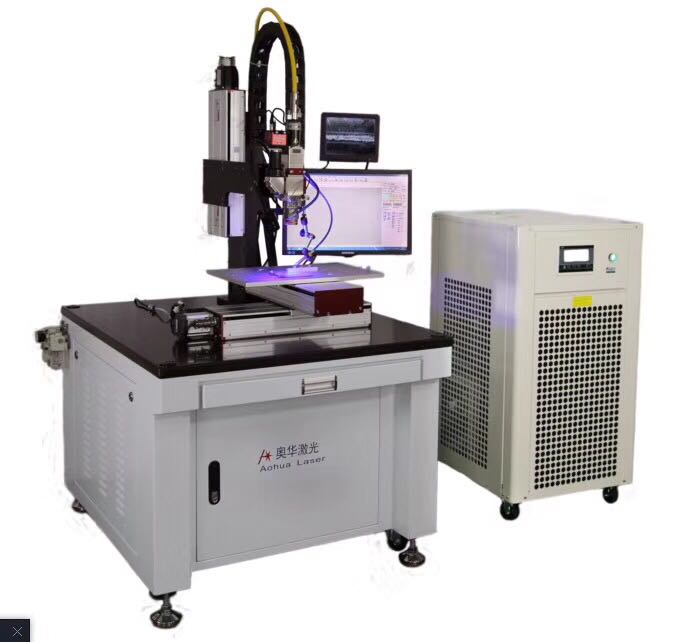 Product application:
1. The continuous fiber - optical laserwelding machine is a kind of laser welding device that conducts the welding onthe workpiece by the handheld laser welding head over the collimated parallelbeam after fiber transmission. It is usually used for the spot welding in largemold and electronic components.
2.Applicable to the precision weldingof optical communication, IT, medical treatment, electronics, battery, fiber -coupled device, CRT electron gun, metal parts, vibration motor of mobile phone,precision parts of watches, auto steel, etc.

Product features:
1. Uniform distribution of welding faculaenergy and the optimum facula required for the welding.
2. Applicable to various complex welding,such as all kinds of devices and seam welding of thin plate within 1mm.
3. Adopting the imported ceramic condenserchamber from England which is corrosion resistance, hi - temperature resistanceand has long life.
4. Flexible handheld welding with 3m fiber andoptional 5m fiber.
5. CCD camera monitor system optional forobservation and precise positioning.
6. Customized automation fixture to achieve themass production of products.