AHLY0404-400 Precision laser cutter
Product Application:
1. Metal, alloy and oxide, ABS, epoxy resin, ink, etc.
2. Widely applicable to electronic components, electrical appliances, jewelries, glasses, hardware, auto parts, communications, plastic keyboards, integrated circuits (IC) and other fields.
Product Features:
The company's laser cutting punching machine is a kind of automatic device designed by laser and CNC technology, which has high efficiency, low cost, safety, stability and other features. It can cut and punch without touch for metal and nonmetal plates and tubes, especially for the cutting and punching of stainless steel, iron, silicon, ceramic, diamond and other materials. In the metal sheets and hardware industries, the laser cutting punching machine can partially replace the punch and wire cutting. In arts and crafts and decoration industries, the laser cutting machine can be applicable to make art letters and logos. In the electronics industry, it can be used to cut ceramics and silicon sheets. And in the packaging industry, it can be used to cut the mold plates.
Sample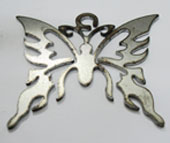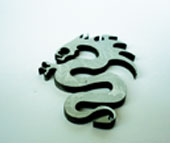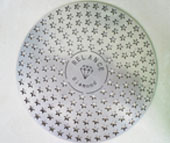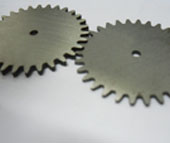 Advantages
1. The control system, controlled by the industrial PC, is easier to operate, and with available automatic programming operation and manual operation.
2. The high precision of punching to drill 0.1mmhole on the thin plate and small cutting seam, and available higher cutting accuracy with the servo system.
3. The open design to make the cutting processing more flexible and convenient for cutting large workpieces.
4. The solid-state laser for the low costs of operation and maintenance.
5. The integrated machine is design with the high efficient protection and emergency devices for the safe and stable operation.
Technical parameters
Specification

AHL-C200

AHL-C400

AHL-C600

Max. Laser Power

200W

400W

600W

Laser Wavelength

1064nm

1064nm

1064nm

Cutting Thickness

0.2 – 1.5mm

0.2 –3mm

0.2 –6mm

Min. Cutting Seam

0.1mm

0.15mm

0.2mm

Repetition Accuracy

0.02mm

0.02mm

0.02mm

Cutting Range

Between200mmx200mm–1000mmx1200mmor customized as per the requirement

Cutting Speed

1 –600mm/min

1 –600mm/min

1 –600mm/min

Power Consumption

≤ 5KW

≤ 8KW

≤ 10KW

Electrical Connection

220V ± 10%/50Hz/30A

380V ± 10%/50Hz/40A

380V ± 10%/50Hz/40A

Control System

PC (adopting CNC2000 System)

Positioning

Red Indicator (CCD Monitor System Optional)
Specifications
| | | |
| --- | --- | --- |
| Part Name | Net Size(L*W*Hmm) | Paking Size(L*W*Hmm) |
| Main Cabinet | 900 x 630 x 1150mm | 970 x 700 x 1230mm |
| Cold Water Tank | 790 x 630 x 880mm | 860 x 700 x 950mm |
| Main Optical Path of Laser | 1700 x 350 x 350mm | 1770 x 420 x 420mm |