laser stripping machine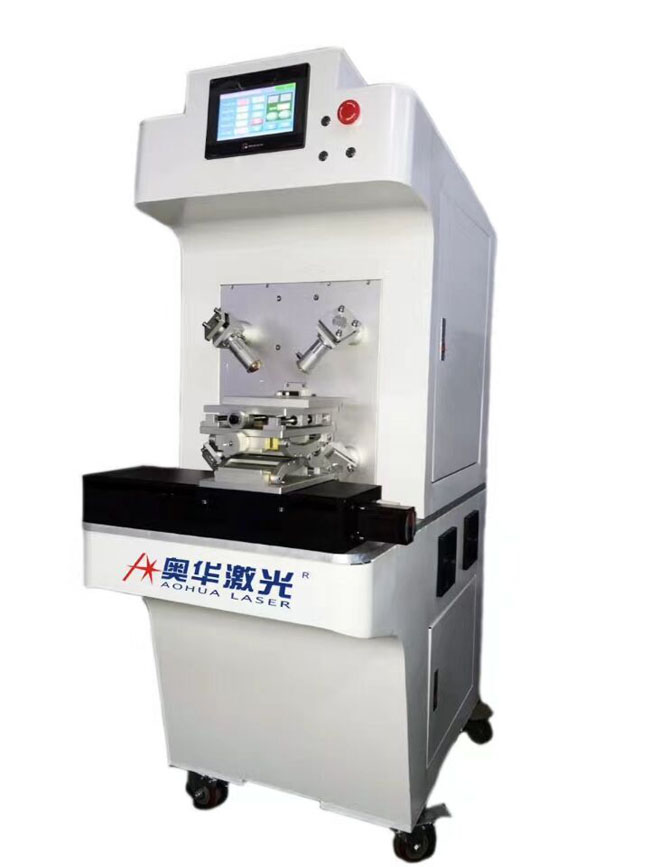 The coaxial laser wire striping machine is specially developed by our company for the stripping wire of metal shielding layer, which can provide solutions for the processing
of metal shielding layer (braid layer) of the micro coaxial cable. The machine adopts high-
performance IPG fiber laser imported from Germany, with four-optical-path spectral wire
stripping design, and the 360 degrees processing line can be completed in one time without
overturning, which can neatly strip the metal shielding layer in all directions, without
damaging the insulator.The performance of the entire machine is stable and reliable, and
machine can be operated for 24 continuous hurs under full load. It is of high production
efficiency, no material cost, and low maintenance cost.
1.The system can be controlled by the manual and external signals, and cooperate
with the automatic assembly line operation;
2. The protective design of focusing optical lens can reduce the dirt retention on the lens;
3.The system possesses the adjustable function of cutting power and cutting speed;
4. The spectral-splitting technology is adopted, to ensure the four-path laser power,
the evenness of energy and the clean stripping of shielded wire, without damaging the insulator;
5. High quality and high yield production
The unique technoiogy is adopted for complete cutting with 4-direction
illuminating laser.
Sample