Fiber - optical laser marking machine precise laser marking machine
FIBER – OPTICAL LASER MARKING SYSTEM
AHL - FB20/AHL - FB30/AHL - FB50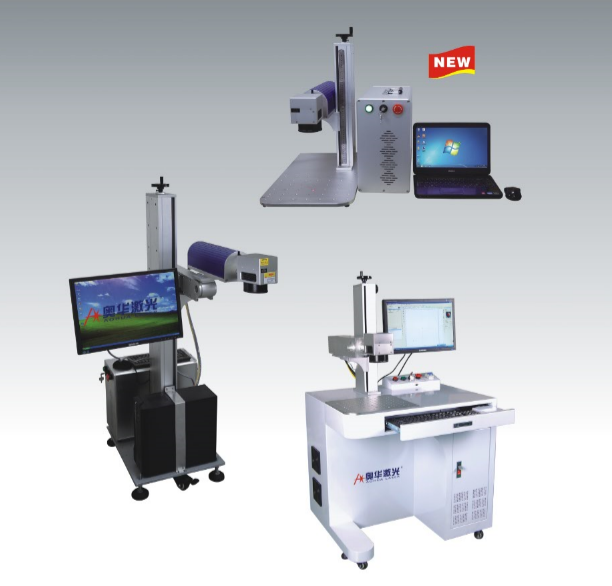 Marking sample shown: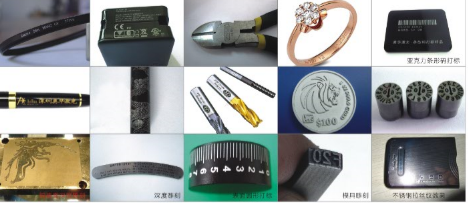 Application:
Suitablefor labels-creation of hardware and cutting tools, kitchen knives, plasticproducts, computer keyboards, integrated circuits, packaging, bottles, glassesplanes, sanitary appliance, gate valve and so on.
Product features:
Fiber- optic laser marking system is quite precise laser marker of which Aohua Lasercompany cooperating with the famous laser fittings supplier from Germany newlypushes out into the world.
Compared with side-pump laser marker, it has higher quality of laser beam aswell as better effect of fine engraving; with no supplies, the depreciationcost has greatly reduced. It can work for a long time, low failures,maintenance-free; the efficiency of marking is higher, so it can fully meetcustomers' mass production.
Fiber-optic laser marking machine adopts all-in-one overall design, which iseasily integrate into industrial production processing. It can operate laserdirectly by controlling interface (USB), no supplies, and products'depreciation costs are greatly reduced. By comparison, it has performancesincluding high efficiency, long life and maintenance-free and so on, but thetraditional laser does not.
Advantages:
1. High-definition: the resolution is measured by micron; it is two timesclearer than traditional machine.
2. Less power consumption: occupy traditional consumption of one and two-fifthsto one and ten.
3. High-speed: the speed is three to five times faster than traditionalmachine.
4. Stability: the stability of machine is much better than similar counterpart.
Specification:
Model

AHL - FB20

AHL - FB30

AHL - FB50

Max. power

20W

30W

50W

Laser wavelength

1064nm

1064nm

1064nm

Beam quality

㎡<2

㎡<2

㎡<2

Laser repetition frequency

20KHZ ~ 100KHZ

20KHZ ~ 100KHZ

20KHZ ~ 100KHZ

Marking range

150mm*150mm

150mm*150mm

150mm*150mm

Optional engraving range

50mm*50mm/

200mm*200mm

50mm*50mm/

200mm*200mm

50mm*50mm/

200mm*200mm

Engraving depth

≤1.0mm

≤1.2mm

≤1.5mm

Engraving linear speed

>800 standard character/s

>800 standard character/s

>800 standard character/s

Min. linear width

0.01mm

0.01mm

0.01mm

Min. character

0.15mm

0.15mm

0.15mm

Repetition accuracy

± 0.002mm

± 0.002mm

± 0.002mm

Power consumption

≤500W

≤500W

≤500W

Electrical connection

220V ± 10%/50HZ/4A

220V ± 10%/50HZ/4A

220V±10%/50HZ/4A

Laser source

Germany IPG/JPT

Germany IPG/JPT

Germany IPG/JPT

Galvanometer

QINLONG

QINLONG

QINLONG

General life of laser

>100000 hrs

>100000 hrs

>100000 hrs

Cooling style

air cooling

air cooling

air cooling